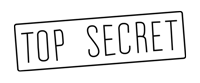 Here are the results of a Mandatory Review request I filed with the LBJ Library in 2010 for declassifying closed sections of LBJ's so-called "X" file on Richard Nixon, the bombing halt, and the 1968 election.
That review yielded some new documents and parts of documents that were declassified in 2011.
The "X" file was was a compendium of information on Nixon, Anna Chennault, and what LBJ suspected were their efforts to sabotage the effectiveness of the LBJ administration's Vietnam strategy in the lead-up to the 1968 election. It was regarded as ultra-sensitive and put in the care of LBJ's National Security Adviser Walt Rostow.
The documents below do not constitute the entirety of the "X" file–just those documents that were wholly declassified or in part as a result of the MR submission.1
Walt Rostow to President Johnson on Bombing Halt 11/9/1968
https://historyinpieces.com/research/files/2014/07/Walt-Rostow-to-President-Johnson-on-Bombing-Halt-11-09-1968.pdf
Walt Rostow to President Johnson on Richard Nixon's Statements on Bombing Halt 11/13/1968
https://historyinpieces.com/research/files/2014/07/Walt-Rostow-to-President-Johnson-and-Richard-Nixons-Statements-on-Bombing-Halt-11-13-1968.pdf
Walt Rostow Memorandum for the Record on Anna Chennault, Republicans, and the Bombing Halt 5/14/1973
https://historyinpieces.com/research/files/2014/07/Walt-Rostow-Memorandum-for-the-Record-on-Anna-Chennault-Republicans-and-Bombing-Halt-05-14-1973.pdf
Bromley Smith to President Johnson 8/3/1968
https://historyinpieces.com/research/files/2014/07/Bromley-Smith-to-President-Johnson-08-03-1968.pdf
CIA to Walt Rostow and Dean Rusk on Thieu's Views Regarding the Issues Involved in Agreeing to a Bombing Halt 10/26/1968
https://historyinpieces.com/research/files/2014/07/CIA-to-Walt-Rostow-and-Dean-Rusk-President-Thieus-Views-Regarding-the-Issues-Involved-in-Agreeing-to-a-Bombing-Halt-10-26-1968.pdf
CIA to Walt Rostow and Dean Rusk on Reactions of the Government of Vietnam and Vice President Ky Concerning the Proposed Bombing Halt 10/18/1968
https://historyinpieces.com/research/files/2014/07/CIA-to-Walt-Rostow-and-Dean-Rusk-Reactions-of-the-Government-of-Vietnam-and-Vice-President-Ky-Concerning-the-Proposed-Bombing-Halt-10-18-1968.pdf
Intelligence Report on Thieu's Views on Peace Talks and Bombing Halt 10/28/1968
https://historyinpieces.com/research/files/2014/07/Intelligence-Report-Thieus-Views-on-Peace-Talks-and-Bombing-Halt-10-28-1968.pdf
Intelligence Report on Thieu's Views on NLF Participation in Vietnamese Government 10/23/1968
https://historyinpieces.com/research/files/2014/07/Intelligence-Report-Thieus-Views-on-NLF-Participation-in-Vietnamese-Government-10-23-1968.pdf
Intelligence Report on Thieu's Comments on Peace Talks Impasse 11/18/1968
https://historyinpieces.com/research/files/2014/07/Intelligence-Report-President-Thieus-Comments-on-Peace-Talks-Impasse-11-18-1968.pdf
Intelligence Report on Thieu Sending Report of Bundy-Bui Diem Talk 10/31/1968
https://historyinpieces.com/research/files/2014/07/Intelligence-Report-President-Thieu-Sent-Report-of-Bundy-Bui-Diem-Talk-10-31-1968.pdf
Intelligence Report on President Ky Expressing Opinions on Conduct of Bombing Halt 10/31/1968
https://historyinpieces.com/research/files/2014/07/Intelligence-Report-President-Ky-Expresses-Opinions-on-Conduct-of-Bombing-Halt-10-31-1968.pdf
Intelligence Report on Delays Improving South Vietnam's Position 10/28/1968
<https://historyinpieces.com/research/files/2014/07/Intelligence-Report-Delays-Improve-South-Vietnams-Position-10-28-1968.pdf
Walt Rostow to President Johnson on Thieu, Bui Diem, Everett Dirksen, and the Bombing Halt 11/12/1968
https://historyinpieces.com/research/files/2014/07/Walt-Rostow-to-President-Johnson-on-President-Thieu-Bui-Diem-Everett-Dirksen-and-Bombing-Halt-11-12-1968.pdf
Walt Rostow to President Johnson on Thieu and South Korean Ambassador 10/29/1968
https://historyinpieces.com/research/files/2014/07/Walt-Rostow-to-President-Johnson-on-President-Thieu-and-South-Korean-Ambassador-10-29-1968.pdf
Walt Rostow to President Johnson on Thieu 11/20/1968
https://historyinpieces.com/research/files/2014/07/Walt-Rostow-to-President-Johnson-on-President-Thieu-11-20-1968.pdf
Walt Rostow to President Johnson on Thieu 10/31/1968
https://historyinpieces.com/research/files/2014/07/Walt-Rostow-to-President-Johnson-on-President-Thieu-10-31-1968.pdf
Walt Rostow to President Johnson on Biu Diem, Richard Nixon, and Vietnam 11/10/1968
https://historyinpieces.com/research/files/2014/07/Walt-Rostow-to-President-Johnson-on-Bui-Diem-Richard-Nixon-and-Vietnam-11-10-1968.pdf
Walt Rostow to President Johnson on Bui Diem, Thieu, and US Reactions to Speech 11/4/1968
https://historyinpieces.com/research/files/2014/07/Walt-Rostow-to-President-Johnson-on-Bui-Diem-President-Thieu-and-US-Reactions-to-Speech-11-04-1968.pdf
---
The archival source is "South Vietnam and US Politics / Anna Chennault" folder, Reference File, Lyndon B. Johnson Library. ↩
---
Catalog Card
Date:
Author:
Title: Declassification Results from Mandatory Review Request of File "X"
Archival Source: Walt Rostow Files, LBJ Library, Lyndon B. Johnson Library
Notes