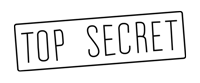 Soviet First Deputy Chairman of the Council of Ministers Anastas Mikoyan had just returned from a long and difficult mission to Cuba to help repair the damage caused by the outcome of the Cuban Missile Crisis. President Kennedy was schedule to meet him later in the day. McGeorge Bundy prepared a talking points paper.
---
Catalog Card
Date: November 29, 1962
Author: McGeorge Bundy
Title: Meeting with Mikoyan, 4:30 p.m.
Archival Source: "Memos to the President, November 1962" folder, Box 405, National Security Files, John F. Kennedy Library
MEMORANDUM FOR THE PRESIDENT

Subject: Meeting with Mikoyan, 4:30 p.m.

Mikoyan's meeting with Stevenson and McCloy in New York (attachment A-1) shows him pressing hard the current standard Soviet view of the Cuban negotiations – Castro's 5 points, opposition to overflight, need for UN observation of U.S. "training centers," etc. in this situation, rather than let him lead off, you may well wish to give him a fairly stern account our or position and the reason for it. The following outline is an effort to put in all the elements of the argument, so that you can pick and choose what you want. This outline is confined to Cuba. The State Department paper at attachment A contains additional useful suggestion on Laos (important), Communist China, and nuclear testing. The instructions to Kohler at attachment B contain our current views on Berlin.

Cuba

1. Soviet decision has deeply shaken our confidence.

The real origin of this crisis is an effort to deceive us in the highest levels of the Soviet Government. We made this point in a letter to Khrushchev, but it is worth making to Mikoyan too. Mikoyan was quoted with great care by a Soviet messenger (Bolshakov) to the effect that no missiles capable of reaching the United States would be placed in Cuba. This was only one of a number of assurances given by the Soviet Government publicly and privately. This calculated effort to deceive us was frustrated only by timely intelligence – that is one reason why we are astonished at the continued Soviet opposition to our use of this means of information in Cuba. The Soviet Government must understand that the grave crisis which was provoked by this deception necessarily leaves scars behind it. (Charley Bartlett's memorandum of his conversation is at attachment C.)

2. We made some real progress in repairing the situation.

The missiles and their equipment appear to be leaving Cuba and we are glad to note that IL-28's are being disassembled.

We have noted with satisfaction the Soviet statement that all nuclear weapons have been withdrawn, and that neither nuclear weapons nor offensive weapons systems will be reintroduced.

3. But Castro has done nothing to help and everything he could to hinder the progress of these negotiations.

Mikoyan has apparently been unable to persuade the Castro government to cooperate, and we are somewhat surprised by this failure in the light of the pressures available to Mr. Mikoyan. We are still more astonished at Soviet support for Mr. Castro's 5 points, which have no relevance whatever to negotiations between the US and USSR. Relations between Cuba and the US are really no business of the Soviet Government, and its intrusion into this question is an inappropriate as it would be for us to attempt to mediate between the USSR and Albania (the current state of Soviet/Albanian relations is at attachment D). Castro's failure to cooperate does limit the degree to which the understanding of October 27/28 (attachments E and F) can be fulfilled, but there is no reason whatever to introduce any of his demands into the discussion.

4. In the negotiations and discussions since October 28, we have proved our desire to reach reasonable understanding by a number of concessions:

a. We lifter the blockade before all the offensive weapons had gone and without on-site verification.

b. We have begun to redeploy forces which have been assembled for action against Cuba in the event of necessity.

c. We have proposed a declarations which gives assurances against invasion even though no UN verification has proved possible.

d. That declaration includes assurances that we will not support an invasion, which goes beyond the letter of October 27.

5. We have reviewed Soviet arguments against our draft declaration and find them quite mistaken.

You may wish to indicate that you have no desire to argue details of drafting with Mikoyan and confine yourself to one or more of the following major weaknesses in the Soviet argument:
[?] complaint against our insistence on observations [?] is wholly groundless. It is precisely this [?] which preserved the peace of the Caribbean in October, and in the light of the performance of both the Soviet Government and the Castro regime it is indispensable that we should have our own means of verification. We do not ask the Soviet Government to approve of this, but we ourselves can make no declaration which does not protect this right.

(2) Castro's 5-points are irrelevant and should be omitted for reasons already stated.

(3) Reference to the Rio Treaty is constitutionally essential in a declaration relating to a part of the world covered by that treaty.

(4) The use of the word "intend" in our assurance against invasion is necessary for constitutional and political reasons. It is in no sense a retreat from the letter of October 27 but is merely an accurate statement of our position. If you choose, you may wish to indicate further to Mikoyan that in fact we do not mean to invade Cuba unless we are genuinely forced into it, and that therefore the Soviet Government should not worry about the form of words which is necessary in our declaration.

(5) Soviet proposals for reciprocal observation and inspection in the Caribbean area add a whole new element to the understanding of October 27/28. Mikoyan should be able to understand that there can be no inspection of the U.S. without inspection of the USSR, and we think he will agree that this kind of understanding takes us way beyond the immediate matter of winding up the Cuban crisis.

McGeorge Bundy

P.S. In addition, it was suggested at the Executive Committee meeting this morning that you might point out the long-run connection between the continuing Soviet military presence in Cuba and our need for maintaining our own means of observation. The Soviet military presence as long as it lasts, will be a source of tension and danger in Cuba.