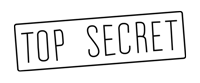 This history of the National Security Council under presidents Kennedy and Johnson was written by the Executive Director of the NSC under both presidents, Bromley Smith. It traces not just the mechanics of the NSC during the period but also how it was used to tackle specific topics.
---
Catalog Card
Date: September 1, 1988
Author: Bromley Smith
Title: Organizational History of the National Security Council during the Kennedy and Johnson Administrations
Archival Source: Monograph written for the National Security Council, Published
Notes
This study was published by the National Security Council.
While the retyped text below should be accurate, I recommend checking against the scanned original above before citing or quoting.
Organizational History of the National Security Council during the Kennedy and Johnson Administrations

by Bromley K. Smith

As Executive Secretary of the National Security Council during the Kennedy and Johnson administrations, Bromley K. Smith assisted and observed two Presidents in management of the most important responsibilities of their office. His monograph on the organizational history of the NSC during this period contributes a unique, personal perspective to the body of scholarship on the making of the nation's foreign and defense policy. He completed the study just days before his untimely death in 1987. That it should be made available to the public is fitting as a tribute to a man of abundant wisdom, tact, and good humor. His example inspires still all those similarly privileged to serve the National Security Council - an institution that Bromley Smith, to the end, cared for deeply.

Paul Schott Stevens
Executive Secretary
National Security Council
September 1, 1988

Preface

I am pleased to add a prefatory note to Bromley Smith's helpful account of the organization of national security affairs in the Kennedy and Johnson Administrations. Each president has, of course, managed this part of his business in his own style. And a description of how he went about the task tells us something useful about his presidency.

I would add on this occasion a word about Bromley Smith's role. He was a close and trusted colleague in both the 1961 year of transition and in 1966-1969 when I served as Special Assistant for National Security Affairs. He helped organize formal NSC meetings, and supervised the administrative substructure of the NSC staff with unobtrusive efficiency. After Tuesday lunch meetings I would brief him promptly on the decisions made. But I found him also a valued counselor. He knew how the government worked and had observed many crises. He combined wisdom with a quiet sense of humor. Above all, he was a dedicated, selfless public servant. His office was next to mine, and I often exploited his proximity to talk things out and to get his measured, acute response.

With respect to his account, I would add a rather interesting footnote to President Eisenhower's observations of November 1962 (p. 42). In his Waging Peace, 1956-1961, published in 1965, he included this "afterthought" (p. 634): "I came finally to believe that this (NSC) work could have been better done by a highly competent and trusted official with a small staff of his own..."

W. W.Rostow

Foreword

An organizational history of the National Security Council during the Kennedy and Johnson Administrations - 1961 to 1969 - can do little more than give a parochial, even a misleading picture of how two presidents arrived at and carried out their national security policies. The Council was merely one way the two presidents obtained recommendations on national security problems from cabinet-level advisers.

The NSC staff, however, was indispensable to both presidents. In fact, the NSC staff became a presidential staff directed by the president's special assistants for National Security Affairs.

The paper which follows is a continuation of a study done by the NSC staff in 1960 covering the organizational history of the Council from its creation by the Congress in 1947 to the end of the Eisenhower Administration. Both papers describe the organization and procedures of the Council and its subsidiary bodies. Substantive issues are cited only illustratively.

Table of Contents

The Inheritance

President Kennedy inherited an elaborate and functioning national security policy-making organization. From 1953 to 1960, President Eisenhower had chaired a National Security Council which, in his words, was "a corporate body composed of individuals advising the president in their own right, rather than as representatives of their respective departments and agencies. Their function should be to seek, with their background of experience, the most statesmanlike solution to the problem of national security, rather than to reach solutions which represent merely a compromise of departmental positions."

During the last year of his Administration, President Eisenhower undertook two procedural initiatives. The first was to direct that a substantial portion of the time of the Council during 1960 be spent in discussing major national security problems facing the United States now and in the future. These discussions were normally based on discussion papers prepared and circulated in advance but did not necessarily attempt to arrive at firm recommendations.

Eight discussion papers or reports were prepared by the Council's Planning Board for the Council. Some of them were:

-Trends in the Power Positions of the U.S. and U.S.S.R. and of the Free World and the Sino-Soviet Bloc-1960-1970.
-U.S. and Allied Capabilities for Limited Military Operations to 1 July 1962.
-NATO in the '60s.
-Long-Range Military Assistance Plans.

The second instruction to the Council during the final Eisenhower year was to review and bring up to date all NSC policies so that a current "library of policy" could be turned over to the incoming President. Over 50 serially-numbered policies were available to the new President on January 20, 1961. The partial listing below gives an idea of their scope:

I. Basic Policies

A. Basic National Security Policy

B. War Objectives

II. Area Policies

A. Sino-Soviet Bloc

1. European Satellites, including Poland
2. Defectors, Escapees, Refugees
3. East-West Exchanges
4. Economic Defense
5. Civil Aviation Policy toward the Bloc

B. Far East (nine country and regional papers)
C. South Asia
D. Middle East (three papers)
E. Africa (five papers)
F. Europe (eleven papers)
G. Latin America
H. Antarctica
I. Canada

III. Functional Policies

A. Continental Defense
B. Missile and Space Programs
c. Internal Security
D. Foreign Aid
E. Atomic Energy

IV. Organizational Policies (four papers)

In his account of a conversation with President-elect Kennedy on December 6, 1960, President Eisenhower wrote:

"The Senator was interested in the national security set up and its operations...I explained to him in detail the purposes and work habits of the Security Council, together with its two principal supporting agencies-the Planning Board and the Operations Coordinating Board. I said that the National Security Council had become the most important weekly meeting of the government; that we normally worked from an agenda, but that any member could present his frank opinion on any subject, even on those that were not on the formal agenda. I made clear to him that conferences in the White House are not conducted as committee meetings in the legislative branch. There is no voting by members, and each group has one purpose only-to advise the President on the facts of particular problems and to make to him such recommendations as each member may deem applicable.

"I described how 'splits' in Planning Board papers were handled. He, obviously, could not be expected to understand the operations of the Security Council from one short briefmg, and I urged him to appoint, as soon as he possibly could, an individual that would want to take over the duties, after January 20, of Gordon Gray. [Mr. Gray was then Special Assistant to the President for National Security Affairs.] I stated that if he would do this, Mr. Gray would make it his business to acquaint such an individual in detail with the operations of the National Security Council and with the general content of the files. I did urge him to avoid any reorganization until he himself could become well acquainted with the problem."

As to the urgency of appointing a Special Assistant for National Security Affairs, President-elect Kennedy got exactly the opposite advice from Professor Richard E. Neustadt who, in a memorandum to Senator Kennedy dated October 30, 1960, wrote that filling this post "should be avoided by all means until you have sized up your needs and get a feel for your new Secretaries of State and Defense."

It should be noted here that President Eisenhower in his last year in office named Mr. Gray, who already was chairing the NSC Planning Board, to replace the Under Secretary of State as chairman of the Operations Coordinating Board.

The Criticism

The most prominent political critic of the Eisenhower national security organization was Senator Henry M. Jackson, a Democratic Party leader. On April 16, 1959, in a speech to the National War College entitled "How Shall We Forge a Strategy for Survival?," he concluded that "as it now functions, the National Security Council is a dangerously misleading facade."

In July 1959, in response to Senator Jackson's urging, the United States Senate established a Subcommittee on National Policy Machinery and directed it to make "a nonpartisan study of how well our Government is now organized to develop, coordinate and execute foreign and defense policy." At the initial public hearing of the Subcommittee, Senator Jackson, as chairman, said the Senate had asked: "How can a free society organize to outthink, outplan and outperform totalitarianism and achieve security in freedom?"

When Senator Jackson first proposed this study (in a presidential election year), President Eisenhower privately opposed any cooperation by the Executive Branch. After considerable negotiation, Deputy Assistant to the President Bryce N. Harlow worked out with the subcommittee's staff detailed guidelines to be followed in the study. The Senator agreed that the study would not attempt, by legislation or otherwise, to infringe upon the constitutional privilege of the President to obtain advice through such organization and procedures as he deems appropriate. President Eisenhower agreed to allow officials of his Administration to testify; but, "it being my understanding that insofar as the National Security Council is concerned, your study is directed to procedures and machinery and not to substance."

The first staff study of the Jackson subcommittee was released to the press on November 22, 1960. It said that "there is widespread agreement that the Executive Branch of our Government is not now giving the President all the support he needs in meeting his responsibilities in foreign and defense affairs..." It opposed the appointment of a First Secretary of the Government as well as the proposal to assign to the Vice President the coordination of national security affairs. It rejected the suggestion that a super-staff for national security replace the existing NSC staff, the Council's Planning Board and the Operations Coordinating Board. It argued that such a super-staff could view national security problems "in the round," would not have its horizons "limited to the more parochial perspectives of the departments, and being free of day-to-day operating responsibilities," could presumably do a better job of long-term planning than its harassed counterparts within the departments. But such a super-staff would lack the perspectives and realism which comes from involvement in operations; would create a new layer of planning between the president and the departments; and would be a bureaucratic rival of the historic departments. "A president will, of course, need some assistants who concern themselves primarily with national security policy. But such assistants would act as extensions of the president's eyes and ears in a confidential relationship, not as members of a large and highly institutionalized super-staff."

The subcommittee itself was highly critical of interdepartmental committees. In a report released to the press on February 5, 1961, the subcommittee said: "Both in its making and execution, foreign policy has become interdepartmental. This situation has provided fertile soil for the exuberant growth of interagency coordination committees. These include the complex committee substructure of the National Security Council and the multitude of formal coordinating groups operating outside the NSC system."

The subcommittee cited the testimony of former Secretary of Defense and former Under Secretary of State Robert Lovett, who said: "The idea seems to have got around that just because some decision may affect your activities, you automatically have a right to take part in making it..." He called such committee activity the "foul-up factor."

"Coordinating committee mechanisms," the subcommittee concluded, "have proved to have severe limitations, and they have exacted a heavy price in terms of less individual responsibility, excessive compromise and general administrative sluggishness."

Shortly after the election, in December 1960, the Jackson staff recommended that President-elect Kennedy undertake a major overhaul of the National Security Council machinery. The staff asserted that committees in the NSC system had served to blur the edges and destroy the coherence of specific proposals to the point where they do the president a disservice. The staff recommended the abolition of the Operations Coordinating Board, adding that "if formal interagency machinery is found to be needed, it can be established later." The incoming president was urged to act quickly in modifying the Council "system" because the first meetings of the Council and its subsidiaries would set precedents that would make it subsequently easier or harder to reshape the system. Responsibility for implementation of policies cutting across departmental lines should whenever possible be assigned to a particular department or action officer, possibly assisted by an informal interdepartmental group.

In a final conclusion, after pointing out that the Council could be used by the president either as an "intimate forum to meet with his chief advisers in searching discussion and debate of a limited number of critical problems both long-range and immediate, or he could continue to use it as 'the apex of a comprehensive and highly institutionalized system for generating policy proposals and following through on presidentially approved decision,' the subcommittee favored deinstitutionalizing and humanizing the NSC process."

Another prominent critic of the Eisenhower national security policy machinery was Senator John F. Kennedy who, in a major foreign policy speech in mid-June, brought the National Security Council into the 1960 presidential campaign. Senator Kennedy said the real issue of American foreign policy was "the lack of long-range preparation, the lack of policy planning, the lack of coherent and purposeful national strategy backed by strength...To be sure, we have, in 1960, most of the formal tools of foreign policy; we have a defense establishment, a foreign aid program, a Western alliance, a disarmament committee, an information service, an intelligence operation and a National Security Council. But (except for the brilliant legislative inquiry being conducted by the subcommittee of the Senator from Washington, Mr. Jackson), we have failed to appraise and re-evaluate these tools in the light of our changing world position. We have failed to adapt these tools to the formulation of a long-range, coordinated strategy to meet the determined Soviet program for world domination."

Transition

As early as November 22, 1960, President-elect Kennedy indicated publicly that he would adapt the NSC machinery to meet his requirements. He made clear to the press that he would reduce the size of the White House staff and conduct his staff operations in a less hierarchical fashion.

The President-elect's thinking about how he would organize his presidential work was influenced by memoranda sent him by Professor Richard Neustadt. One, dated December 8, urged that the Special Assistant for National Security Affairs assume not only those duties assigned to that officer by President Eisenhower but also the responsibilities held by the NSC Executive Secretary, the Special Assistant for Foreign Economic Policy, the Special Assistant for Operations Coordination, and the OCB staff coordinator; that the Special Assistant be given no fixed role initially and the NSC structure, the NSC staff and the Special Assistant's eventual duties should be decided upon after the inauguration.

In announcing the appointment of McGeorge Bundy as Special Assistant for National Security Affairs, the incoming President on December 31, 1960 said: "I intend to consolidate under Mr. Bundy's direction the present National Security Council secretariat, the staff and functions of the Operations Coordinating Board and the continuing functions of special projects within the White House staff. I have asked Mr. Bundy to review with care existing staff organizations and arrangements and to simplify them wherever possible toward the end that we may have a single, small, but strongly organized staff unit to assist me in obtaining advice from, and coordinating the operations of, the government agencies concerned with national security affairs. Mr. Bundy will serve as my personal assistant on these matters and as director of whatever staff we find is needed for this purpose." In commenting to the press in Palm Beach, Florida, the President-elect said he hoped to use the Council's machinery more flexibly than in the past. He added that he had been much impressed with what he called the constructive criticism of past operations set forth in the report by the staff of the Senate subcommittee on National Policy Machinery.

A precise account of how Bundy was thinking at this time, January 1961, is contained in a memorandum he sent to President Kennedy one year later. Looking back on the Administration's earliest days, Bundy wrote: "When we came in, it was the very strong feeling of most of those connected with the new Administration that the Planning Board and the Operations Coordinating Board had both become rather rigid and paper-ridden organizations. Neither of them seemed likely to be responsive to a new Chief Executive and his principal cabinet officers. Your Secretaries of State and Defense argued strongly that a more streamlined organization would be better for your particular purposes, and the Secretary of State in particular believed that it was most important to emphasize the operational responsibility of his department as against the rather diffuse authority of staff committees without the power of decision. This impatience with much of the existing staff machinery was shared by a number of advisers who had had experience of it in the Eisenhower Administration-notably Douglas Dillon and later John McCone .... Under a strong president ... there can be no final coordination except from the White House."

A second person who had much to do with revising the NSC system was Mr. Bundy's deputy, Walt W. Rostow, a Massachusetts Institute of Technology professor who had been helpful to Senator Kennedy on substantive issues during the campaign. Mr. Rostow wrote at that time that the organization of National Security Affairs:

-Lay in two quite distinct problems: first, how the President chose to receive advice on national security matters; second, how coordinated staff work should be generated among all the arms of national security policy at a time when diplomacy itself, in the old-fashioned sense, no longer suffices. Intelligence, foreign aid, information projected overseas, stockpiling at home and above all, military policy has to be woven together with conventional diplomacy...We concluded that both the NSC Planning Board and the Operations Coordination (sic) Board had become instruments for generating papers that did not, in fact, come to grips with the heart of the problems they addressed.

-We [Bundy and Rostow] knew Kennedy would wish our advice on how to reorganize or dispose of the machinery and staff we had inherited. We agreed we would probably recommend a simpler plan, but agreed, also, that we should study the situation on the spot rather than recommend action on the basis of our existing information and prejudice.

-I concluded that the problem of getting full cooperation from the Department of State was insurmountable, because a strong Secretary of State could, would and perhaps should keep out of large interdepartmental committees critical elements in the diplomatic equation...I therefore proposed that the task of interdepartmental coordination be passed on to the Secretary of State and a much smaller staff be built around Bundy to serve narrowly Presidential purposes. Interdepartmental coordination of the kind reflected in the papers I had read was an essential part of government; and such working-level papers should be available to the President. They represented raw materials which the President's senior advisers should have available; but they were not and could not be focused with sufficient precision on the issues the President would have to decide at a particular moment. Bundy had arrived at a similar conclusion...We took our plan to Kennedy, who approved.

Shortly after his inauguration, President Kennedy asked McGeorge Bundy to meet with two ranking State Department officials to discuss how to identify crisis problems and to arrange for effective leadership in dealing with them. Bundy's summary of these discussions, dated January 30, 1961, made these points:

-The identification of such [crisis] problems should be the responsibility of all interested parts of the government. Insofar as such problems are in the first instance political, special responsibility rests with the Department of State, but there is every reason to expect alarm bells to be rung by someone in CIA or Defense whenever there is a strong conviction in either place that we need to act promptly.

-Such alarm bells can be rung in any one of a number of ways. In the most urgent cases, the President himself will wish to be directly informed, but if there should be a regularly meeting group of senior officers of State, Defense, CIA and the President's office, such a committee might well be used for less urgent signals. And, of course, alarms may always be rung directly by a Secretary or to him. It did not seem to us that it was useful to establish a single tightly defined system here.

-Where we do think that system is needed is in the assignment of responsibility once a problem has been identified and marked for concerted action. Since we agree that the President and his Cabinet officers will all want such problems identified before they get big and troublesome, if possible, we need a plan which will work for both small problems and big ones. On the small ones, we believe it best that direct responsibility ordinarily be assigned to the Assistant Secretary of State for the region concerned. He may wish to make the matter his own urgent business, or he may wish to assign it to a deputy, but in either case he should have for this problem the same kind of authority and responsibility that we propose for a different individual in particularly urgent and large-scale problems.

-Our proposal is that in the case of an unusually urgent, difficult and complex problem, it will be desirable to center responsibility in a single full-time officer under the Secretary of State. This officer might or might not be the Assistant Secretary for the region, but in any case he should be free of other responsibilities while he is handling this one. He should be the chairman of an executive committee of senior officers of the immediately interested agencies, but this executive committee should not be one in which everything is decided by vote, and still less a place in which unanimous concurrence is required for any action. It should be an instrument of cooperation and coordination but the man in charge should be the chairman, and his decisions would stand unless they are successfully challenged through appropriate channels to the Secretary of State or the President. This officer would have authority to coordinate all actions in the field, and he would be responsible for continuous reporting of his progress or lack of progress, his needs and his assessments to the President, the Secretary of State and other agency heads. He should be provided with explicit and continuous direction on the policy of the United States by the President and the Secretary.

-No task force commander can be given the illusion that he is free to go his own course. It should be possible to arrange a framework of continuous guidance which gives him a kind of ability to act which no committee system can provide. One particular device seemed to us a useful one in helping such task force commanders; it is that there should be regular weekly meetings of senior officers of State, Defense, CIA and the President's staff to keep in touch on day-to-day operating matters. Such a committee might be the one thing to keep from the old OCB and it might be a natural and easy place of regular review, short of the top level of your departmental efforts in support of a task force commander's work.

This memorandum forecast most of the major changes made by the Kennedy Administration in the national security system. It included the concept of an "executive" committee chairman which was formally promulgated only late in the Johnson Administration.

As to the mission of the Special Assistant for National Security Affairs, the new President had a clear idea of what he wanted. According to Rostow, Kennedy explained the job:

" ...in identical terms to Rusk, McNamara, Bundy and me. He did not wish us to substitute for the Secretaries of State and Defense. He was conscious of Franklin Roosevelt's technique of creating overlapping authorities and profiting from the friction, and he wanted no part of it. No decision in their fields would be taken without hearing the two secretaries and giving their advice heavy weight. On the other hand, he wanted to make sure that he had available all the possible options before making a decision. He was determined not to be imprisoned by the options the bureaucracies might generate and lay before him. It was the duty of the special assistant for national security affairs to assure that independent statement of the options. Many other functions emerged, but those were our instructions in January 1961."

As part of the concept of combining policy planning with operations, Kennedy chose to deal with one staff officer on national security and foreign policy matters. In the Eisenhower staff, General Andrew J . Goodpaster, as staff secretary, dealt with day-to-day national security matters, including current intelligence, while Gordon Gray, as special assistant for national security affairs, concentrated on NSC policy issues. In a transition discussion on January 11, 1961, Goodpaster, Gray and Bundy talked about the two roles. Gray reported at the time that Goodpaster described the nature of his duties and the general responsibilities of the special assistants, pointing out the spectrum which at one end had staff secretary functions and at the other end the work of the NSC. In between, he added, there was a gray area in which the interests began to merge, overlap and become confused.

At the insistence of the new president, Goodpaster worked with the new staff for several weeks but shortly after he left, the Goodpaster and Gray roles merged into one played by Bundy.