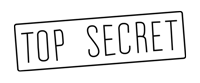 On December 17, 1963, shortly after President Kennedy's assassination, Secretary of Defense Robert McNamara gave NATO ministers a top secret briefing on the state of U.S. nuclear weapons and policy and reaffirmed the U.S. commitment to NATO under the new president.
---
Catalog Card
Date: December 17, 1963
Author: Robert McNamara
Title: Remarks by Secretary McNamara to NATO Ministerial Meeting
Archival Source: RDC-63-497, NATO Archives (Brussels)
Notes
It was less than a month after President Kennedy had been assassinated. McNamara had three key objectives in his remarks. The first was to reassure the NATO allies that President Johnson "unambiguously reaffirmed" the commitment of the United States to NATO. The second was to update them on the status of U.S. strategic retaliatory forces, including missiles and bombers, as well as its tactical nuclear weapons. The third was to chide the European members, once again, for not investing to what the U.S. government considered to be a sufficient level in their own defense, which was the leading contributor to the U.S. balance of payments problem and was something that the U.S. Congress and American people would likely soon grow restless about.
NB: While the text below should be accurate, I recommend checking against the original scanned document above before citing or quoting.
NATO MINISTERIAL MEETING
REMARKS BY SECRETARY McNAMARA
December 17, 1963

1. The new President of the United States has unambiguously reaffirmed the commitment of the United States to the principles of the North Atlantic Alliance and the defense of its member for it is a direct response to two hard facts that confront any man who looks at the world from the White House. First, the security of the United States depends upon the security of all the nations of the North Atlantic Alliance. Second, against the whole range of threats that may be posed by the Soviet Bloc group in the Alliance can provide adequately for that security in isolation.

2. The basic principle of the Alliance - that each nation regards an· attack upon any member as an attack upon itself - rests on firmer foundations than sentiment or altruism. Because any development in the world that endangers one member of NATO raises risks for all, it is obvious that the coordinated use of our joint resources offers greater security to each of us than we could achieve separately.

3. Much has changed in the last decade, in the nature of' the threat and in the resource s available to meet it. Of course, there is no simple, ideal formula for the security of the Alliance. But we do know that an adequate posture and strategy must be fashioned from the resources or the whole Alliance. A strategy tailored to the limited resources of any one country even if that country were the United States – could not reflect the advantages to each of us of the existence of the Alliance.

4. But if we are to exploit those advantages in our decision-making and our programs, we much have the fullest exchange of information on the military resources of our opponents and our own national programs and strengths.

5. To this end, I shall bring up to date my earlier reports on the progress of the United States programs which support the Alliance, and make some comments on the adequacy of the Alliance posture in the light of Soviet capabilities.

I. Soviet Strength

6. Regarding Soviet and satellite strength, you have just heard the Standing Group intelligence appreciation given by Admiral Douguet.

7. Our estimate of the Soviet ICBMs and IRBM/MRBMs that have become operational as of this month shows figures somewhat higher than those you have heard, but the difference is not significant for this discussion.

8. On the side of ground forces, recent United States studies, based on the fullest evidence that we have, reveal a range of uncertainty concerning the number of' Soviet divisions that are manned at combat strength, and the total number of divisions of all strengths; the figures we have just heard are at the upper end of this range of uncertainty. The most important point on this issue is that, as I pointed out in a speech in New York last month, intelligence estimates of Soviet ready strength such as the Standing Group estimates you have just hears are themselves considerably different from the picture that still lives in the public mind, which retains the old figure of 175 divisions and which does not distinguish between cadre or low-strength and full-strength divisions of take into account the large differences in size between Soviet and NATO divisions. Somewhat to my amazement, I found that some of our friends in the press who had regularly questions the value of improving NATO's non-nuclear capabilities on the grounds that we were hopelessly inferior in the non-nuclear areas, now suddenly announced that such improvements were unnecessary because we were already equal to the Communists. I can assure you that this is not the conclusion we draw – the deficiencies of NATO forces are deficiencies which can be overcome.

9. Let me turn now to the United States programs.

II. United States Programs Related to NATO

10. Assuming a bomb load of three bombs per bomber, the number of warheads in the American strategic nuclear alerts forces – those forces which we can launch within the warning time of a surprise attack – today totals about 2,400. Current programs as shown in the table below call for a force of approximately 2,800 alert warheads by 1966, of which more than 1,500 will be carried by intercontinental ballistic missiles. Some details of our program are shown in the table below.

Table: Strategic Retaliatory Forces as of June 30 of each year

11. In the past 24 months, the number of nuclear warheads in the alert force has been increased by more than 100%.

12. More importantly, whereas virtually all of our strategic retaliatory power in 1961 was concentrated on fixed, soft, bases, today, it is largely dispersed, protected against nuclear attack or hidden in mobile Polaris submarines. In the 1961 -67 period, the number of oases at which our strategic force will be located will increase by ten times, and a very high proportion of them will be protected against nuclear attack – quite apart from the large, untargetable, Polaris force.

13. Our tactical nuclear systems are also being strengthened and modernized. New tactical bombs for aircraft delivery are now on hand in large numbers, replacing older types. LACROSSE and the 280 mm. projectiles are on their way out. The Sergeant missiles have come into operation in Europe; and the United States alone will have approximately 200 on the continent next year. Deployment of the longer range Pershing is scheduled to begin next March. This missile is greatly superior in mobility, accuracy, speed of response and range of action to this Redstone missile system which it replaces. Its range, for example, is great enough for it to reach 90% of the targets now assigned to alert tactical strike aircraft. Among the smaller weapons, the number of demolition munition warheads has gone up nine-fold in the last year, and 155 mm. Howitzer nuclear projectiles will be introduced into the forces during 1964.

14. The number of tactical nuclear weapons on this side of the Atlantic has increased by almost 60% since early 1961.

15. United States ground forces have also been greatly strengthened. In the last 24 months, we have the number of our combat-ready Army divisions by 45%. Eight ready Army divisions are in strategic reserve in the United States as compared to only three in 1961. In addition, two combat-ready Marine visions are reserve in the United States. The Army has completed about 80% of the reorganization of its divisions along lines offering improved flexibility. Modernization of equipment is being carried out at an accelerated rate. We have also prepositioned two division sets of equipment in Europe especially earmarked for two or our ten strategic reserve divisions. This arrangement permits the divisions to move to Europe in a matter of hours and link up with their equipment.

16. The ability to move reinforcing units quickly is especially pertinent to the contingencies most likely to arise in Europe or elsewhere. In situations of heightened tension, where we are apt to have some usable warning, rapid movement of forces not only strengthens our defenses but it also signals our seriousness of purpose.

17. For such reasons, we have programmed a 400% increase in available airlift by 1968 as compared with 1961. A major portion of this increased capability is already available. By 1968, this will make it possible, for example, to airlift within 30 days several divisions and move over 1000 tactical aircraft. This improved capability would, of course, also apply to other parts of the world. The recent Operation Big Lift was the first of a series of large-scale, world-wide exercises designed to test our ability to move large forces over long distances.

18. Our land based tactical air mobility is also improving rapidly. Ten years ago it would have taken two full weeks to island-hop a force of 400 tactical fighters to Europe. Today, this deployment time has been cut to 48 hours.

19. In addition, the number of tactical air squadrons has increased by one-third since 1961. Even more important are improvements in the range and payload of the aircraft and in the ordnance they carry. As to load carrying, there will be a doubling of the payload capacity of our tactical forces during the 1960's. Improvements in non-nuclear ordnance are increasing our ability to destroy targets on each mission by a factor of 4 to 40 times, depending on the target. A recent study showed that we could expect to destroy a bridge with 5% of the sorties required with the older ordnance. In short, we are in the midst of a very great improvement in our tactical air capabilities.

20. With regard to the naval forces we have a superiority in numbers of combat ships except submarines. Improvement in these naval forces has enabled us to have the capability for controlling the surface sea lines of communications. We plan to continue our vital anti-submarine warfare efforts to meet the growing Soviet submarine threat.

III. The Adequacy of These Forces

21. What can be said about the adequacy of these forces? Let me begin at the high end of the range of conflict. Even the most optimistic Soviet planners would have to accept as a certainty that the most effective surprise attack they could launch would still leave us with the capability to inflict over 100 million fatalities and destroy over 50% of the industry of `the Soviet Union. In short, we could destroy the attackers society. Therefore, deterrence of deliberate all-out nuclear attack seems as well assured as it can be. But because general nuclear war remains a possibility, because of miscalculation or irrational decision, it is also desirable for our forces to be in a position, to the extent practical, to reduce damage to the Alliance. Hence, it is equally pertinent that the relative numbers and survivability of U.S. strategic forces would permit us to assign weapons against all the urgent Soviet military target – including those forces threatening Western Europe – that are subject to attack. Our force has been chosen to meet these two criteria, in the light of the size and deployment of Soviet forces.

22. However, a significant number of the Soviet delivery vehicles are submarine launched or land-mobile. For practical purposes, these weapons cannot be located and attacked. They cannot be offset by increasing the number of NATO delivery vehicles. The damage which the Soviets could inflict upon the Alliance, no matter what we do to limit it, therefore remains extremely high. Under the most favorable this capability must be measured in tens of millions of fatalities in the U.S. and somewhat more in Western Europe.

23. Thus, measured against the Soviet strategic force as it is evolving, our very large investments have brought us to the point where further increases in strategic force size, above those now programmed for the future, must encounter rapidly diminishing returns. On the other hand, important opportunities for improving our forces continue to exist in other areas than numbers of delivery vehicles. We are continuing a major effort to improve-the ranges, accuracies, command and control arrangements, and penetration capabilities of our strategic delivery vehicles.

24. One of the consequences of this situation is that the expenses associated with the strategic sector of the United States defense budget will probably decline for the next several years. Parenthetically, I should add that these savings are being transferred to pay for other forces designed to support our Allies in Western Europe and other overseas theaters.

25. We are achieving important savings from the reforms in the organization, management and procurement policies in the last three years - savings of several billion dollars per year. As a consequence, as we have pointed out in the speeches this fall, the overall United States defense budget will probably decline slightly in terms of percentage of GNP, though the percentage will remain far above the NATO average.

26. The prospect of quantitative adequacy in our strategic forces does not mean, however, that the over-all mix of Alliance forces for these missions could not be changed. If the members of the Alliance should wish, we are prepared to join other interested Allies in substituting sea-based medium-range missiles for some of the longer range systems now included in our program. In that event, we believe that this force should take the form of the multilateral surface ship force now under discussion by representatives of several members of the Alliance.

27. This issue of the relative-proportion of medium and long-range strategic vehicles is essentially independent of the over-all force size or war outcome questions. I do not believe that the character of any conflict in which NATO's strategic forces were involved would be affected by the location of some fraction of those forces. I wish to be quite clear on this point. No conflict in which, for example, Soviet medium-range missiles were appropriate targets could be confined to the continent of Europe. Our total offensive capabilities, wherever based, would be available for use in such a conflict. This would be true for any major aggression - in any part of the NATO area, whether in the center or on the flanks, whether nuclear weapons were used by the enemy or not - in accordance with the Athens guidelines. Thus, the adequacy of strategic forces, on which I have commented, is of primary relevance to the adequacy of NATO posture for .meeting all of this upper range of challenges.

28. There is another range of conflict which the Military Committee identified as more likely in a report on "The Long Term Threat Assessment" noted by this body a year ago. Limited aggressions, the Military Committee stated, would probably be designed for the quick achievement of limited objectives, to be followed by a prompt call for negotiations to exploit a fait accompli and avoid Western reaction. Although such adventures would be more likely outside-the NATO area, they are also possible, and would be even more critical against NATO countries with common boundaries with the bloc. Berlin, and the northern and southern flanks of NATO, are particularly exposed. The report concluded that unless NATO is manifestly ready to make a quick and flexible response, a Soviet move of this type might well prove the most likely military danger.

29. The Alliance now possesses, in addition to its strategic nuclear power, non-nuclear and tactical nuclear capabilities that are relevant to such challenges. But are they adequate? In some ways this question is even harder to answer than questions concerning the upper limits of violence; certainly it has been less investigated.

30. The United States is continuing a very large tactical nuclear weapons development and production program. We believe that this capability is important to have for insurance purposes. Nevertheless, there are major uncertainties about the effects of such operations upon enemy capabilities and responses and upon the tempo and control of subsequent developments. From what we know of Soviet doctrine and weapons, it is not clear that they could or would respond with yields and ranges which would permit us to avoid a rapid escalation. In a nuclear conflict, it is difficult to predict how one's opponents will perceive or act on their available choices. These uncertainties and the likelihood of escalation in a two-sided nuclear engagement cast doubt on the extent to which tactical nuclear weapons can substitute for other types of forces or, by themselves, solve NATO's military problems - we believe they must be thought of as complements to rather than substitutes for conventional weapons. In any event, substantial conventional forces would be required even in a tactical nuclear engagement.

31. Positive answers to the uncertainties associated with tactical nuclear war do not now exist and may never be available. To be sure, these same uncertainties about escalation and the risks of widespread devastation may help to deter a potential aggressor as he confronts our capabilities, our readiness and our will to use these tactical weapons. But to count too heavily that an enemy will calculate and act conservatively in the face of these uncertainties is scarcely prudent on our own part. To deny ourselves a range of options is likely, in fact, to encourage gamblers among our opponents. We must then consider the adequacy of alternative responses to the more limited challenges.

32. Considerations of overall manpower strength alone might lead to over-optimistic answers on the current ability to defend against lesser threats without NATO use of nuclear weapons. Here again, there are uncertainties, although they are more of a sort that our concerted effort can reduce. We are used to measuring our non-nuclear capabilities only against the more massive and unlikely tests they might face, for which they are clearly inadequate. But we have tended to neglect the critical examination of inadequacies and remedies for the more likely contingencies.

33. A reasonable criterion would be the ability in cases of limited aggression, for example in connection with Berlin, to confront the Soviets with the frustration of their objectives, unless they choose to escalate to a nuclear exchange or to levels that make nuclear war highly probable. Is the effectiveness of our posture in this light commensurate with the size of our forces and the heavy expenditures we are all making on them?

34. I do not believe that adequate facts and frank analyses on these matters are yet available. It should be one of our major purposes to explore the.se issues. I suspect strongly that such a study will not point toward relaxation of effort when we consider what has already been invested, what is now being spent, and the better balance and readiness that further efforts could achieve.

35. The standards of manning and readiness which the United States maintains for its own divisions and combat support in Europe, and our programs to enlarge, modernize, and improve our own capabilities to reinforce Europe, all show the importance we attach to meeting the lower levels of challenge as well as the upper. However, the United States Congress and American public opinion will become increasingly restless about a situation in which the United States maintains qualitative standards – manning levels, stocks and force readiness generally higher than those of our Allies. It is most important that we adopt a common standard in fact, as well as in principle.

IV. The Balance of Payments Situation

36. I must turn now to a problem that continues to be of concern to the United States Government: our unfavorable balance of international payments. The average annual deficit during the period calendar year 1958-60 was $3.7 billion. In 1961 and 1962, the deficit in each year was reduced to about $2.3 billion, primarily through pre-payment of governmental debts and other transactions which have involved co-operation by a number of members of NATO. The deficit for the first nine months of 1963, counting all receipts from these special co-operative measures, remained approximately at this level.

37. The gross foreign exchange cost of our military operations amounts to about $2.7 billion a year, of which about $1.7 billion is in NATO Europe. The budgetary cost of maintaining these forces is, of course, many times greater. Since the main region of the world in balance of payments surplus with us is also the region where we have our largest military deployments abroad, I feel it appropriate to bring these facts to your attention.

38. In order to reduce the impact of defense spending on the balance of payments, we have embarked on a program both to reduce our military expenditures overseas and to increase receipts. During this period, fiscal year 1961-1963, our defense expenditures abroad were held relatively constant despite the increase due to the Berlin crisis and higher price and wage levels overseas. We have already brought the overall net adverse balance attributable to United States defense activities abroad down by about $1 billion between 1961 and 1963, primarily because receipts from sales of military equipment, supplies and services approximately quadrupled.

39. While all NATO countries to some extent are purchasing equipment from the United States, the agreement with the Federal Republic of Germany, which provides for an offset of our defense outlays in Germany, has been particularly helpful. Italy is also making substantial efforts to offset our defense expenditures in that country, and this we appreciate.

40. President Kennedy, in his message to the United States Congress on balance of payments last July, announced a series of actions was a projected reduction in the annual rate of Department of Defense expenditures abroad by $300 million below the calendar year 1963 level, by measures to be put into effect before the end of the calendar year 1964.

41. The actions being carried out will include extending programs already under way; for example, increasing procurement of goods and services in the United States, eliminating or deferring construction projects overseas not operationally essential, and close scrutiny of ways and means to cut down overseas expenditures on the Military Assistance Program. In addition, certain actions that we have been able to take because of our growing capabilities or simply because they increase efficiency, have resulted in a further reduction in our expenditure abroad. For example, the growing number of strategic missiles is making possible and desirable the replacement of B-47 bomber force in the United Kingdom, which will result in the release of two facilities and a reduction of approximately 2500 men stationed there. A reorganization of our line of communications in Europe, in keeping with our efforts to improve logistics management worldwide, will free approximately 5400 United States Army troops from their duties; it will also enable us to use much more economical routes of supply for the peacetime support of United States forces while retaining an effective line for wartime use. The home basing in the United States of two squadrons of C-130s will permit a more effective use of our airlift capability during peacetime without a significant reduction in the availability of these aircraft to SACEUR in time of need. Through such actions, we will be able to lower expenditures abroad without hurting our combat effectiveness and without hardship to our individual servicemen.

42. I do want to emphasize that, in carrying out these programs the United States will not let its basic commitments and policies be dictated by balance of payments considerations. This would be unwise and unnecessary. We do expect, however, to take advantage of the opportunities which modern technology offers to increase the operational efficiency of our forces, which may also help to reduce overseas expenditures. I can assure you that President Kennedy's affirmation that the United States will keep its divisions in Europe as long as they are needed still stands. However, you will appreciate, I am sure, how important it is for me to be able to put to Congress and the American people that our Allies are co-operating with us in meeting the payments problem and that they are carrying their fair share of the load – in short, that the Alliance is really working as a successful mutual endeavor.

V. Conclusion

43. In summary, notwithstanding the current deficiencies, NATO has made progress in recent years in providing military resources towards meeting its primary objective – providing for the security of its members. Our disagreements cannot obscure that fact; nor, I trust, will they obstruct future progress.

For a military posture which is sound, one which meets our needs in the face of Soviet strength, is within our reach. Our problem is not total resources, or even perhaps the share of resources devoted to defense, but the proper use of these resources. I have every hope that in the months ahead we will be able to work co-operatively in defining the issues more sharply, developing the alternatives, choosing our best course of action and carrying it out.