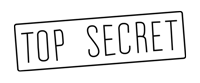 With the Kennedy administration concerned about the political and economic direction of Brazil under President Goulart, the State Department prepared recommendations for dealing with Brazil in the short-term. It was presented by U.S. Ambassador to Brazil Lincoln Gordon at the 35th ExComm meeting on December 11, 1962.
---
Catalog Card
Date: December 11, 1962
Author: State Department
Title: U.S. Short Term Policy Toward Brazil
Archival Source: "Executive Committee meetings: Meetings 33-37, December 1962: 6-17" folder, Box 316, National Security Files, John F. Kennedy Library
Notes
Much of the first part of this paper, without the talking points paper, was published in FRUS. But in the FRUS version, about 14 lines of text remained classified and were redacted. The version presented here has those lines unredacted, with the document finally being declassified in full in March 2014.