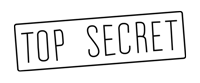 Dean Acheson was called on by President Kennedy to help with the administration policies on Berlin, NATO, and Cuba, but he did so as a private citizen and ad hoc advisor.
---
Catalog Card
Date: January 30, 1963
Author: Dean Acheson
Title: Memorandum
Archival Source: "State Department and White House Advisor" folder, Box 83, Dean Acheson Papers, Harry S. Truman Library
Notes
This memorandum was prepared during a period when Acheson was taking a very public and active role in the administration's attempts to come to terms with the challenge to the Atlantic Community posed by French President Charles de Gaulle's double non press conference of January 14, 1963. In that press conference, de Gaulle vetoed British entry into the Common Market and rejected French participation in a NATO multilateral force.
Although Acheson famously attended several ExComm meetings during the Cuban Missile Crisis, he was not formally a member of that group. He also attended the 40th ExComm meeting for the discussion on Europe and the multilateral force.
January 30, 1963

Memorandum

President [John F.] Kennedy requested Mr. Acheson, as a private citizen, to consult with him on problems respecting the North Atlantic Treaty Organization [NATO], and this consultation lasted over a period of a few months early in 1961. On the same basis, Mr. Acheson consulted with the President on the Berlin problem in the summer of that year.

Between October 17 and October 26, 1962, during the crisis over the missile build-up in Cuba, Mr. Acheson was informed of the situation and his views were sought by the Administration. At the request of Secretary [of State Dean] Rusk, he went to Europe to inform General [Charles] DeGaulle, the North Atlantic Council and Chancellor [Konrad] Adenauer of the facts, the conclusions of the President, and the course of action the President would follow. From time to time his opinion is asked regarding some current development.

Since retiring from the State Department in January, 1953, Mr. Acheson has held no office under the Government of the United States (though he has served without compensation on the Advisory Committee on Rules of Civil Procedure in United States Courts) nor received any pay from the Government of any sort.