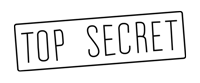 The Central Intelligence Briefing for April 24, 1963, including the Daily Brief. Topics include Haiti, Bolivia, UK trade with USSR, and Venezuela.
---
Catalog Card
Date: April 24, 1963
Author: CIA
Title: Central Intelligence Bulletin
Archival Source: "Central Intelligence Bulletins: General, 12/17/62-9/19/63" folder, Box 349a, National Security Files, John F. Kennedy Library
Notes
Last reviewed for declassification 02/2009.
24 April 1963
Central Intelligence Bulletin

Contents

[redacted]

4. Haiti: Duvalier's attacks on US may inspire violence. (Page 1)
5. Bolivia: Paz postpones his US visit. (Page 2)
6. UK-USSR: A British firm plans to sell large-diameter pipe to the USSR. (Page 3)
7. Notes: USSR; Venezuela. (Page 4)

[redacted]

Haiti: Ambassador Thurston warns that protection may be required for American citizens in Haiti because of heightened unrest there and the possibility of violence inspired by the government.

The ambassador believes that the Duvalier dictatorship's official line for the next month clearly will be "viciously anti-American, racist, and inciting to violence." Duvalier publicly congratulated one of his subordinates for an inflammatory anti-US speech on 21 April, The speech launched the "month of national recognition" campaign preceding the second anniversary of Duvalier's fraudulent election to a second presidential term. [redacted]

Bolivia: President Victor Paz Estenssoro has postponed his projected visit to Washington because of Vice President Juan Lechin's return to Bolivia.

Paz told the US ambassador that Lechin is obsessed with the idea of becoming Bolivia's next president in 1964, and that Lechin's major reason for returning to the capital from his ambassadorial post in Rome was to serve as acting president during Paz' trip. Paz feels that if Lechin were allowed to do this he would try to replace certain cabinet officials with his own supporters, alienate some armed forces units from Paz, and push through acceptance of the long-pending Czech antimony smelter offer.

Paz foresees a sharpening in the cleavage between his political followers and those of Lechin in the coming months. He is convinced, however, that for the present he has the upper hand over Lechin. [redacted]

UK-USSR: A new round of pressure upon certain NATO governments and Japan to permit shipment of large-diameter steel pipe to the bloc may be at hand as a result of plans by a British steel manufacturer to supply a substantial amount of such pipe to the USSR over the next year.

This action would undermine the NATO resolution on 21 November 1962 under which members agreed to do what they could to prevent pipe shipments. A French official has already stated that the French will no longer feel bound by the resolution if the British company goes through with the sale.

The British Government approved the NATO resolution after making it clear that London is without legal authority to stop pipe shipments to the bloc, and did not intend to try.
During the past five months, the USSR has stepped up domestic production of large-diameter pipe. [redacted]

Notes

USSR: Moscow is now prepared to begin discussions on establishing a direct communications link between Moscow and Washington. Tsarapkin, the Soviet delegate at the Geneva disarmament talks, has informed the US delegate that a Soviet expert-- an engineer from the USSR Ministry of Communications—could be available in Geneva this week. Tsarapkin said that Moscow agreed with the US view that the use of a teletype was preferable to a telephone because it would ensure "higher translation accuracy." [redacted]

Venezuela: The Communist-controlled Armed Forces of National Liberation (FALN) are planning to carry out further violence in Caracas during the current meeting there of the governors of the Inter-American Development Bank. FALN terrorist groups may attack delegates to the meeting and commit acts of sabotage in hopes of creating an incident for propaganda purposes. Venezuelan security officials have informed the US Embassy that special measures are being taken to prevent possible extremist attacks against the US ambassador and other officials. [redacted]