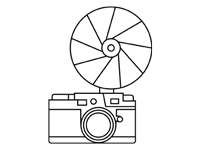 In May 1972, President Nixon ventured to Moscow to meet with Soviet leader Leonid Brezhnev for the Moscow Summit.
It was Nixon's second visit to the Soviet Union–his first was as Vice President, in 1959. The trip was to meet with Leonid Brezhnev, General Secretary of the Central Committee of the Communist Party of the Soviet Union. The Moscow Summit of 1972, as the meetings between the two were known, was held from May 22 and May 30, 1972.
Coming on the heels of his much celebrated visited to China, the Moscow Summit was a signature success for Nixon. It was a seminal event in the development of East-West Cold War detente. The key agreement to come out of the summit related to curbing the growth of nuclear arsenals with the signing of the Anti-Ballistic Missile (ABM) Treaty, which was also the first Strategic Arms Limitation Treaty (SALT I).
On his way home, Nixon dropped by Iran and Poland (he'd stopped in Austria enroute to Moscow). With a dramatic flourish, as soon as he arrived back home, he rode in Marine One straight to Capitol Hill. The presidential helicopter landed on the eastern plaza of the Capitol Building, and Nixon went straight inside to address a joint sitting of Congress.
Return to the United States
When they returned to the United States, Air Force One landed at Andrews Air Force Base. There, the President and First Lady boarded Marine One and flew to the southeast side of the Capitol. They were greeted by their daughters. Then, escorted by William M. "Fishbait" Miller (Doorkeeper of the House of Representatives), President Nixon went to the speaker's platform in the House chamber to address a joint session of Congress on the results of his trip to the Soviet Union. The address was broadcast live on radio and television.