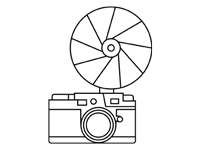 Bromley Smith was a long-time NSC staffer. He was appointed to the NSC Staff in 1953 by President Eisenhower and rose to become the NSC's Executive Secretary in the Kennedy administration. He stayed in the position until his retirement in 1980.
One of his many duties in that role was to maintain the official summaries of ExComm and NSC meetings.
He received the President's Award for Distinguished Federal Civilian Service in 1964. It is the highest honor given to a career employee.
This is the biographical information included at the end of his Organizational History of the National Security Council during the Kennedy and Johnson Administrations.
Bromley K. Smith was born in Muscatine, Iowa in 1911, the son of Baptist minister. He spent part of his youth in San Diego, where his father had moved to a new congregation. He graduated from Stanford University and, in the early 1930s did postgraduate studies in the Zimmers Institute in Geneva and the Institut des Hautes Etudes Internationales of the Sorbonne in Paris.

From 1935 to 1940, Mr. Smith worked as a reporter and news editor for the old *Washington Daily News*. He then left journalism for the Foreign Service and was stationed in Montreal and La Paz, Bolivia. He left the Foreign Service and spent the remainder of his State Department career in various staff assignments. These included: liaison officer to the U.S. delegation to the United Nations Preparatory Conference in San Francisco; staff assistant to Secretary of State George Marshall at the Councils of Foreign Ministers in Moscow and London; and adviser to the U.S. delegation at the 1950 NATO conference in Brussels.

In 1952, he moved to the White House as senior member of the staff of the Operations Coordinating Board (OCB), which was created that year as an action arm of the National Security Council designed to ensure the implementation of the President's national security decisions. In December 1958, he was promoted to the key position of Executive Officer of the OCB.

When President Kennedy came to office in 1961, he largely dismantled the National Security Council organization created by Eisenhower, and it fell to Bromley Smith, then Executive Secretary of the NSC, to help construct a replacement structure. He continued on as NSC Executive Secretary to the beginning of the Nixon Administration. In 1964, he received the Presidential Award for Distinguished Federal Civilian Service.

After the NSC, he joined the Office of Telecommunications Policy, where he participated in negotiations on the allocation of radio frequencies and on communications satellites–helping to found Intelsat.

Mr. Smith returned to the NSC staff in 1978 as a full-time consultant. He died in February 1987.